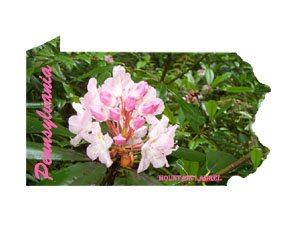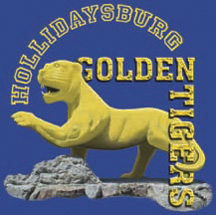 Mountain Laurel is the PA State Flower.  Photo was clipped in the shape of the state to create this artistic rendering.

The design at left was created by using a photo of a sculpture at our local high school.  The background was removed, the gold color and 3-D aspects were added, including artistic text and wrapping the tiger's tail around it.  The design can be used on sweatshirts, T-Shirts, caps, decals, auto plates, calendars, mugs, etc.

Graphic art can be created from scratch or from a variety of images.  Type is carefully selected to match the theme and blend with the image.